Meet Gabby Salinas: a healthcare advocate, cancer survivor, and scientist. Policy nerd. Political unifier. Red lipstick aficionado.
I met this Gabby in April 2018 when I just learned that my 12-year career teaching international university students was ending due to a nation-wide enrollment decline. I was preparing to move 2,500 miles away from my beloved home state of Oregon to Memphis, Tennessee and close the long-distance gap with my partner. I was eating lunch at my desk and scrolling Facebook when I came across a post in the group called Pantsuit Nation:
Wow! A woman wanting to turn her district blue just threw down her plans to run for office in the city where I was relocating! What were the chances? I was so moved by her announcement to run for state senate and excited to meet more progressive people in Memphis; a blue dot in a red state. Besides my partner, I didn't know anyone else in Memphis, but that was about to change. I put down my salad and fork and sent Gabby this message:
"Hi Gabby! Happy birthday and congratulations on your campaign! Your story is very influential. I'll be moving from Oregon to Memphis in September. I'll be completely new to town and I'd love to help out on your campaign and meet some new people, so let me know if you need any help. I hope you have plans to celebrate today!"
And Gabby replied back:
"Hi Rachel, this is great news! You will love Memphis, it is a wonderful city! We would love your help, it is going to take all of us to flip this seat."
And just like that: I made my first friend in Memphis.
Meet Gabby Salinas
A few months later when I arrived, I met Gabby in real life. She was as kind in person as she was on Facebook. I quickly learned that she and her family are the unofficial royal family of Memphis: loved by many for their community advocacy, genuine kindness, and their origin story of persisting in the face of hardships.
Election 2018 – She Persisted
I spent most of fall 2018 changing my address, shopping for a used car, and asking for rides to canvass for Gabby with my fellow campaign workers. Instead of preparing lessons and teaching students in a classroom, I knocked on thousands of doors and got to know the people in my new city by asking them to vote for Gabby in her campaign for the Tennessee state senate.
Fast forward to Election Night 2018, fueled by chips and salsa, margaritas, and hope, Team Gabby gathered at a local Mexican restaurant and watched election results roll in – first with eager anticipation and later with heavy hearts – as the local news networks declared Gabby's incumbent opponent Brian Kelsey the winner of the state senate race by a margin of 1.8 percent or 1,520 votes. The race was close in terms of votes, but in terms of campaign spending, it was grossly disproportionate.
Follow the Money: PAC Attack
Brian Kelsey's campaign was flushed with $369,000 from MCPAC, a political action committee (PAC of the then Lt. Governor Randy McNally.) That's right: $369,000 spent. Against her. From the governor of Tennessee.
I can think of literally thousands of ways that money could be better spent: feeding families or providing jobs for many, but instead it was hoarded and spent in a smear campaign against a Latina female candidate. If fear had a smell, it would smell like whatever $369,000 smells like. Most people don't know what $369,000 smells or even looks like because we've never seen that kind of money in one place, let alone be in a position to spend it.
MCPAC ran scathing TV and radio ads against Gabby calling her a "dangerous radical" and showing pictures of masked men as criminal immigrants. This was confusing because other than immigrating to the United States from Bolivia, Gabby can be found doing science in research labs, attending community events, or spending time with her family. Other choice phrases used to instill outsider-based racist fear to an easily-swayed conservative voter base were "Democratic socialist", "not one of us", and linked her to Alexandria Ocasio-Cortez (Yaaaaaas! Wait I'm confused… is being compared to AOC supposed to be an insult?)
Gabby's goal to expand Medicaid statewide as part of the Affordable Healthcare Act was twisted into rhetoric as, and I quote: "someone who would single-handedly destroy Tennessee's economy". Nevermind that the Tennessee economy is doing all right these days.
You may be wondering: who's so opposed to hospitals to stop closing and every Tennessean to have healthcare that they're willing to pay nearly $10,000 per donation? Some of the usual suspects include the National Rifle Association (NRA), the Republican National Committee, big tobacco, and alcohol distributors.
Gabby's campaign was also funded by a PAC: a pro-immigrant political group that gave her campaign $23,000. Beyond the differences in funding, she and her team ran a true grassroots campaign that focused on the issues, not opponent-smearing. A "dangerously radical" concept indeed in today's pay-for-votes divisive political climate. I was proud to be associated with her campaign.
The take-away is simple: follow the money, and vote with your dollars.
Election 2020 – Back in Action
Big dollars can't and won't quiet this woman, so Gabby is back and running for Tennessee House District 97! Her signature issue remains the same: expanding Medicaid in Tennessee so everyone can have access to healthcare and rural hospitals will stop closing. Other issues of importance for her are funding public education, safety, and infrastructure in Memphis.
When I knocked on doors for Gabby in 2018, I had about 30 seconds to talk to voters and ask for their votes. My script went something like this:
Hello, is Mr. / Ms. Lastname home? My name is Rachel and I'm campaigning for Gabby Salinas who's running for Tennessee state senate. Are you familiar with her? Gabby is a:

*Three-time childhood cancer survivor
*Former St. Jude patient and researcher
*Who wants to expand Medicaid for Tennesseeans and
*Wants to fund public education, safety, and infrastructure to take all Memphians from surviving to thriving
Can we count on you to vote for her?
While all of the above is true, Gabby's determination to provide for her state goes beyond those bullet points. Gabby Salinas is a shero in the highest regard. Next to my own mother, she is one of the most resilient and focused women I've ever met. Gabby stands up for everyone. She's a quiet riot, relentlessly steadfast and kind, smart, driven, not to mention totally relatable and super fun to be around.
When I'm at a community event in Memphis, I wonder: "Is Gabby here?" Inevitably I'll text her asking: "Hey, are you at the Levitt Shell concert tonight?" or "Hey, are you cheering at the St. Jude Marathon today?" more often than not she is and we'll find each other, hug, and catch up on the goings-on of the moment. We'll high five runners, or stage a dance party while listening to the Memphis sounds of summer: cicadas and community concerts. When I ask her what she's been up to, she talks about her work, school, community advocacy, board service. My head spins in awe and I wonder how she makes time to be such a badass and whether she's a paper or a digital calendar person. She seems unphased by her self-imposed workload and is always happy to be serving her community. Gabby always asks about what's happening with me and listens with genuine interest as I tell her about my forays into freelancing among other things.
Surviving & Thriving: the Salinas Family Story
Gabby and her family are a tight-knit and inclusive bunch and they are no strangers to struggle. The Salinas family immigrated from Bolivia to Memphis, Tennessee when Gabby was seven years old so she could be treated at St. Jude Children's Research Hospital – a beloved Memphis institution devoted to treating pediatric cancers and diseases. Families at St. Jude never receive a bill for treatment, travel, housing, or food. Marlo Thomas heard about Gabby being turned away from a hospital in New York because her family was unable to pay and brought her to Memphis to be treated at St. Jude for free.
When she was eight years old, her family traveled to New York to enjoy a change of scenery from the hospital. On the way back to Memphis, the Salinas family was in a bad car accident. Gabby's father and sister died and her mother was paralyzed while pregnant with her youngest child who survived. Later Gabby had two more cancer diagnoses for which her family paid nothing thanks to the generosity of St. Jude Children's Research Hospital which shows how healthcare can and should be for everyone.
Gabby would not be alive without the support the Memphis community gave her and her family. Now she focuses her time and energy advocating for policies that will give back to the people who gave her life when she and her family were at their most vulnerable.
Moving to Memphis wasn't easy for me. Even though I had the great fortune of being connected to one of Memphis's finest people when I first arrived, I struggled to adapt to life in a new place. The first year of being away from my friends and family in Oregon rendered me homesick beyond expectation. Whenever I started to feel sorry for myself, I thought of Gabby and what her first year in Memphis was like. Inspired by her, I did my best to honor my feelings, shift my perspective, and find gratitude in a new situation. This is what I see her do. She never gives up.
Gabby and the Salinas family have experienced some of the most hellacious experiences life can present. They've moved forward and thrived through their struggles together. At a time when the problems of the world are many and people are paralyzed with overwhelm, Gabby. Is. Unstoppable. Gabby talks the talk, walks the walk, and shows us how to honor our heartbreak and turn it into action. She was alive when "pre-existing conditions" like cancer were acceptable reasons for declining someone health insurance coverage.
Gabby shows up for everyone. Now she needs our support for her campaign for Tennessee House so she can advocate for all at the state government.
Support Gabby Salinas for Tennessee House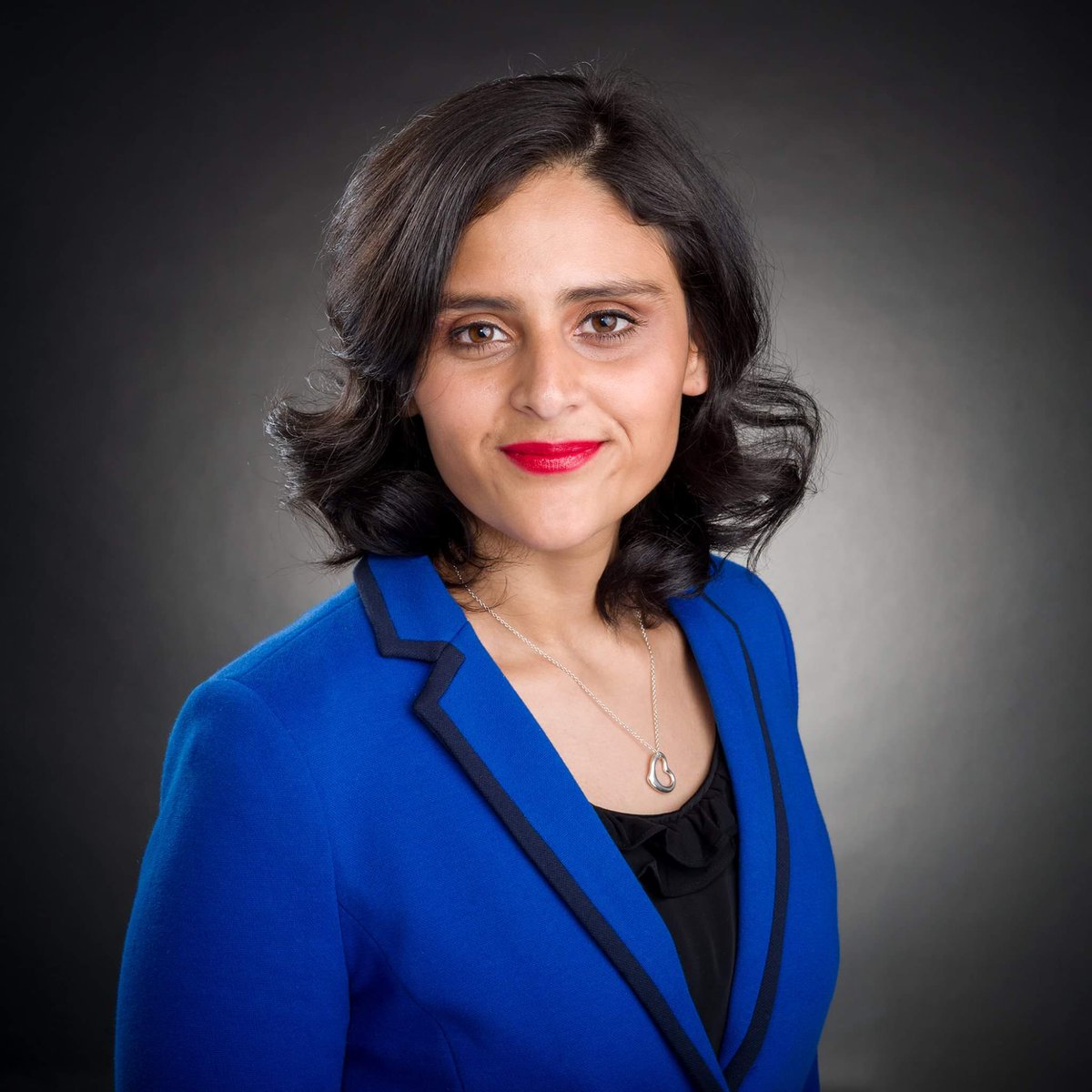 Gabby is running for Tennessee House District 97 and oh yeah, also finishing her Ph.D. dissertation and keeping up with her advocacy work.
Contribute to candidates who care about the issues, not special interests. Make a donation and support her campaign at VoteForGabby.com. Follow her on Twitter as she moves her vision for Medicaid for all in Tennessee forward and stops rural hospitals from closing.
Onward!